Uptown Keese's Greek Kousina
Restaurateur and business owner Denitsa Georgieva opened Keese's Simply Delicious in January of 2004. Denitsa's main goal was to offer delicious fresh homemade American and Mediterranean style food at the best possible quality and price.

Almost 20 years ago and to the delight of customers, Keese's was the first in the areato introduce tzatziki sauce, humus, falafel and gyro. With pride, Denitsa continued with the original name Keese's and also feels very privileged to own the exclusive delicious recipe of Mr. Keese fried chicken, which has been enjoyed by so many loyal customers since 1954.
Order Online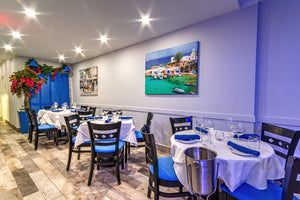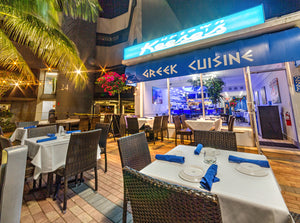 The success of Keese's Simply Delicious continued and Denitsa saw an opportunity where it was possible to expand on the name Keese's. Realizing how important it was that any new concept, must have the footprint and ingredients that have made Keese's so successful for many years.
Denitsa knew that a Keese's restaurant concept was possible and in September 2021 Uptown Keese's Greek Cuisine was born.
Denitsa has created an elegant upper casual dining experience, with a cozy ambiance and no rush pleasant personal feel.

There are details that make a difference and you all know that it's Simply Delicious!
Reserve Now